A lot has evolved on the recycling front, since I started this journey last year, and I thought I'd collect together the key info here for reference. Basically, what we can recycle is increasing, but is still not everything.
By all means reduce the single-use plastic you buy to begin with, please. But if you must have it, recycle it!
Changes in Nuneaton & Bedworth kerbside collection
Headline: rinse and flatten your bottles, then put the lid back on and add to your recycling
As of February 2019, Nuneaton & Bedworth recycling is now being collected by Coventry City Council, and plastic waste is being process by HW Martin Waste Ltd. This means there is a longer list of plastics we can recycle in the kerbside collection. The article gives list list of additions, but the Coventry recycling page gives a more comprehensive list if you can't remember what it is you used to be able to recycle.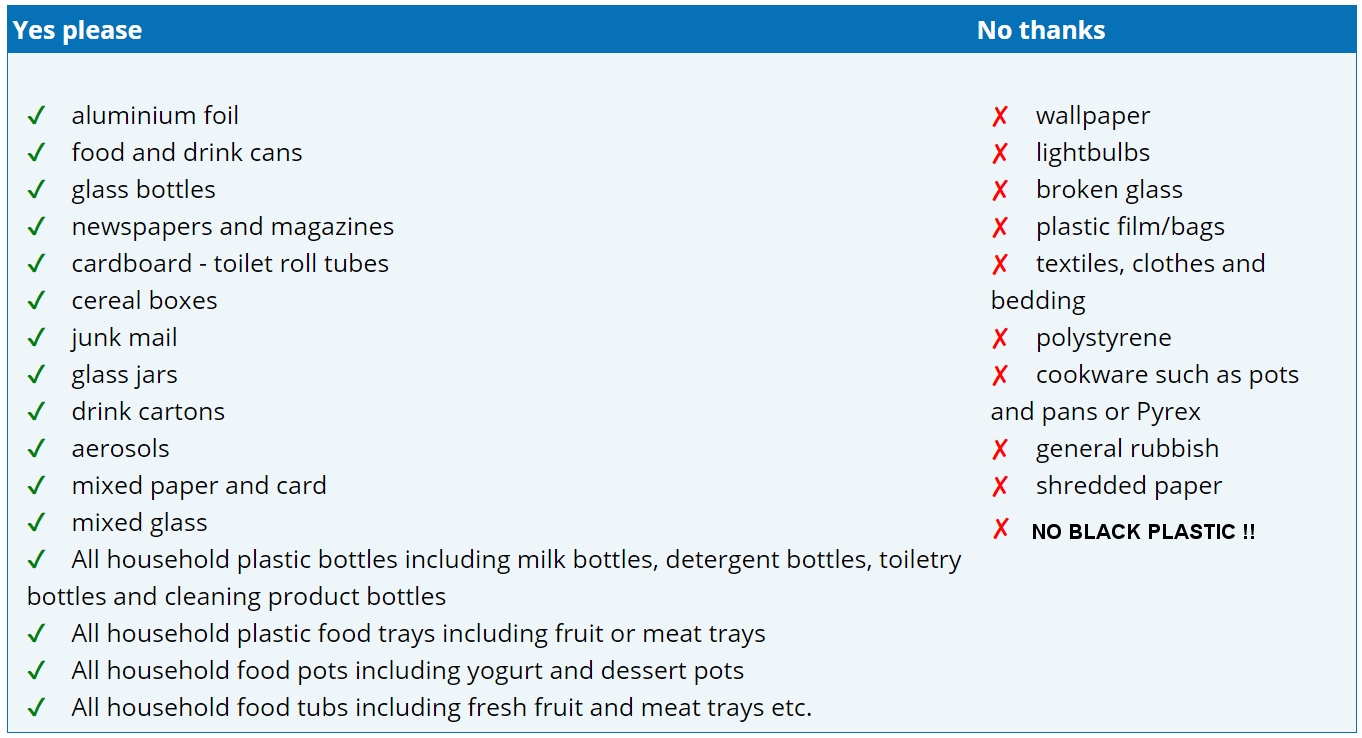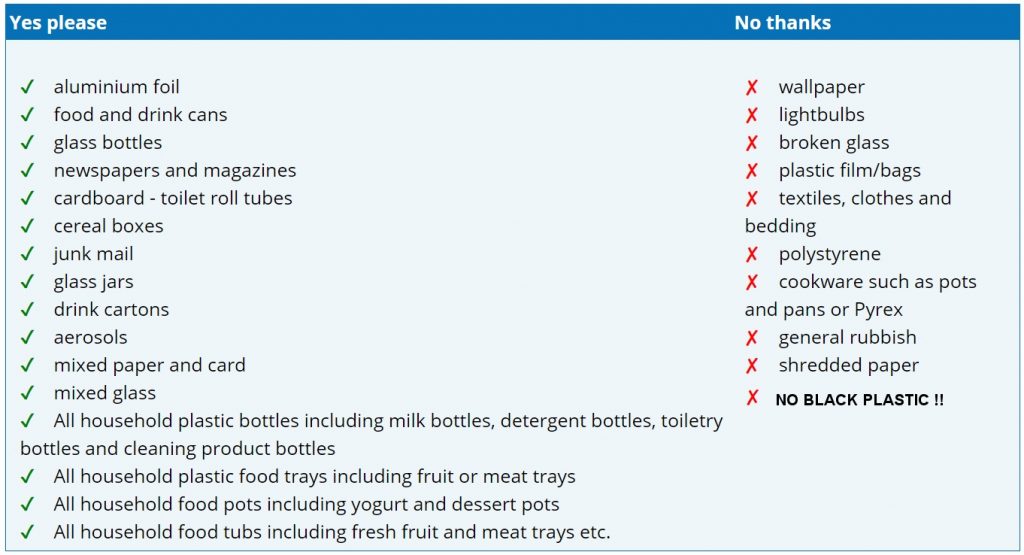 Notice no one mentions bottle tops any more? But bottle tops have become a major waste issue around here because N&B used to say they couldn't take them. And hence they ended in landfill unless you were lucky enough to find someone collecting them.
So I have contacted HW Martin Ltd directly, to see if *they* accept lids, because they are the ones that do the processing.  [Here's a short animation of how plastic is recycled]
We have no issues with receiving the containers with the lids on, where possible could you squash the plastic bottles and place the lids back on.

[Regarding bottle tops without bottles:] If it's possible can you put them in your [recycling] wheelie bins please, we will then receive and recycle them.

We don't do the kerbside collections, that is undertaken by Coventry City Council. It might be best to filter them in gradually (or out in several wheelie bins) so that the collection crews don't start getting confused. I'm sorry but we don't have anyone local otherwise I could have arranged for the lids to be collected.
So, don't put your lids in the bin, and don't give them to me. Flatten your bottles after rinsing, and then put the lid back on. I'm spreading the word, and I will phone the council again and let them know what they should be telling people!
Recycling [nearly] everything else
Headline: a LOT more can be recycled than just what the bin men take!
In December 2018, the Barker family in Nuneaton decided to start collecting other things which are recyclable but are not allowed in our kerbside collection. for recycling. This was reported on here in the local news. It started out as crisp packets and biscuit wrappers, through Terracycle. The range of items they can now collect and pass on for recycling has increased massively! Even pet food pouches (clean of course), toothbrushes, toothpaste tubes, and bicycle inner tubes. You can join the Facebook group for updates and a long list of what they can take, which includes *black plastic trays!!*. (see list below)
But PLEASE don't just take a bag of rubbish for them to sort through – make sure you have already got it CLEAN, dry and sorted. *No polystyrene* at all, and plastic bags & wraps go to supermarket recycle points. They don't take anything you can put in your own brown-lidded recycling bin for kerbside collection.
[div id="recycle" align="aligncenter" width="549″]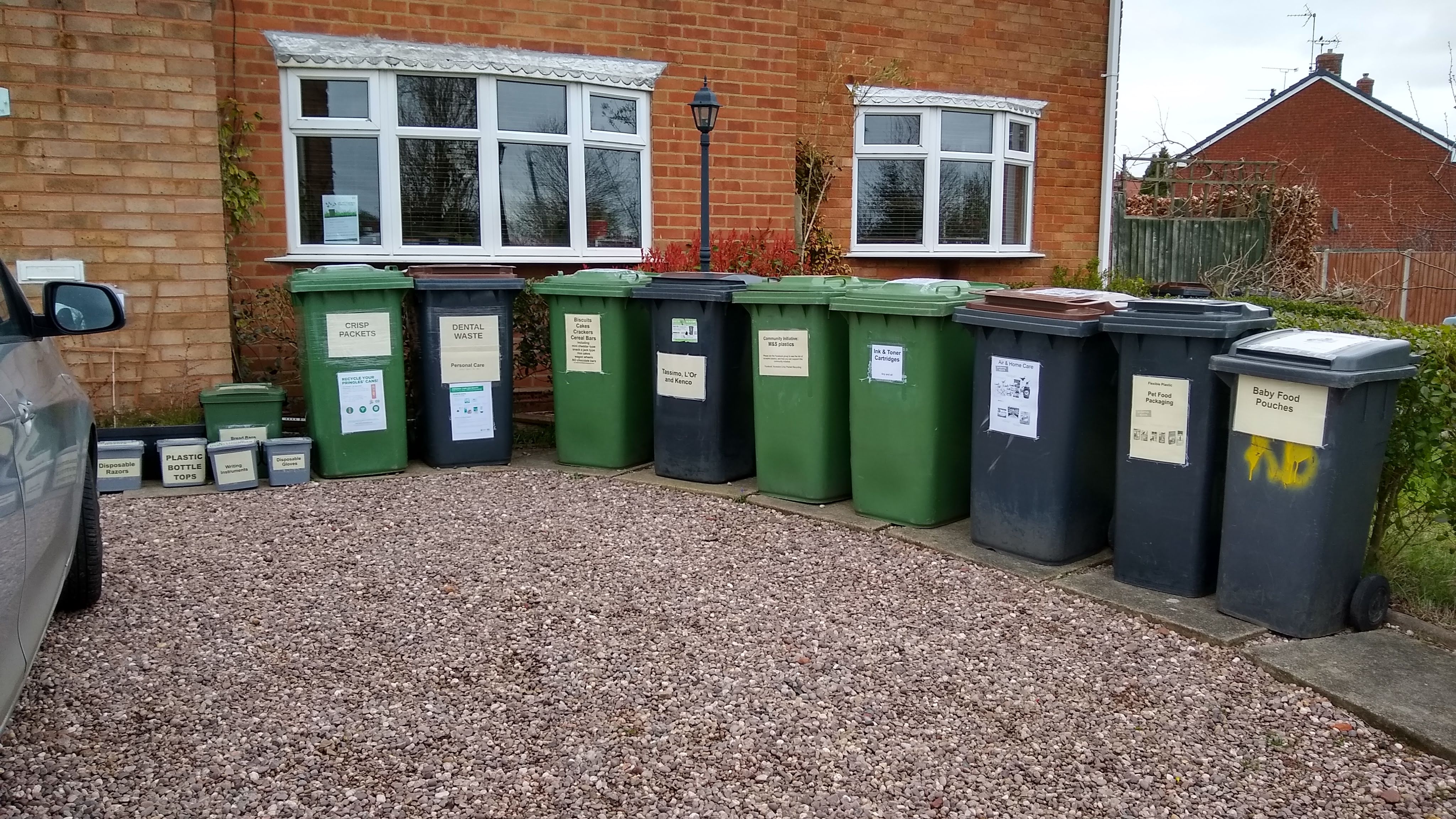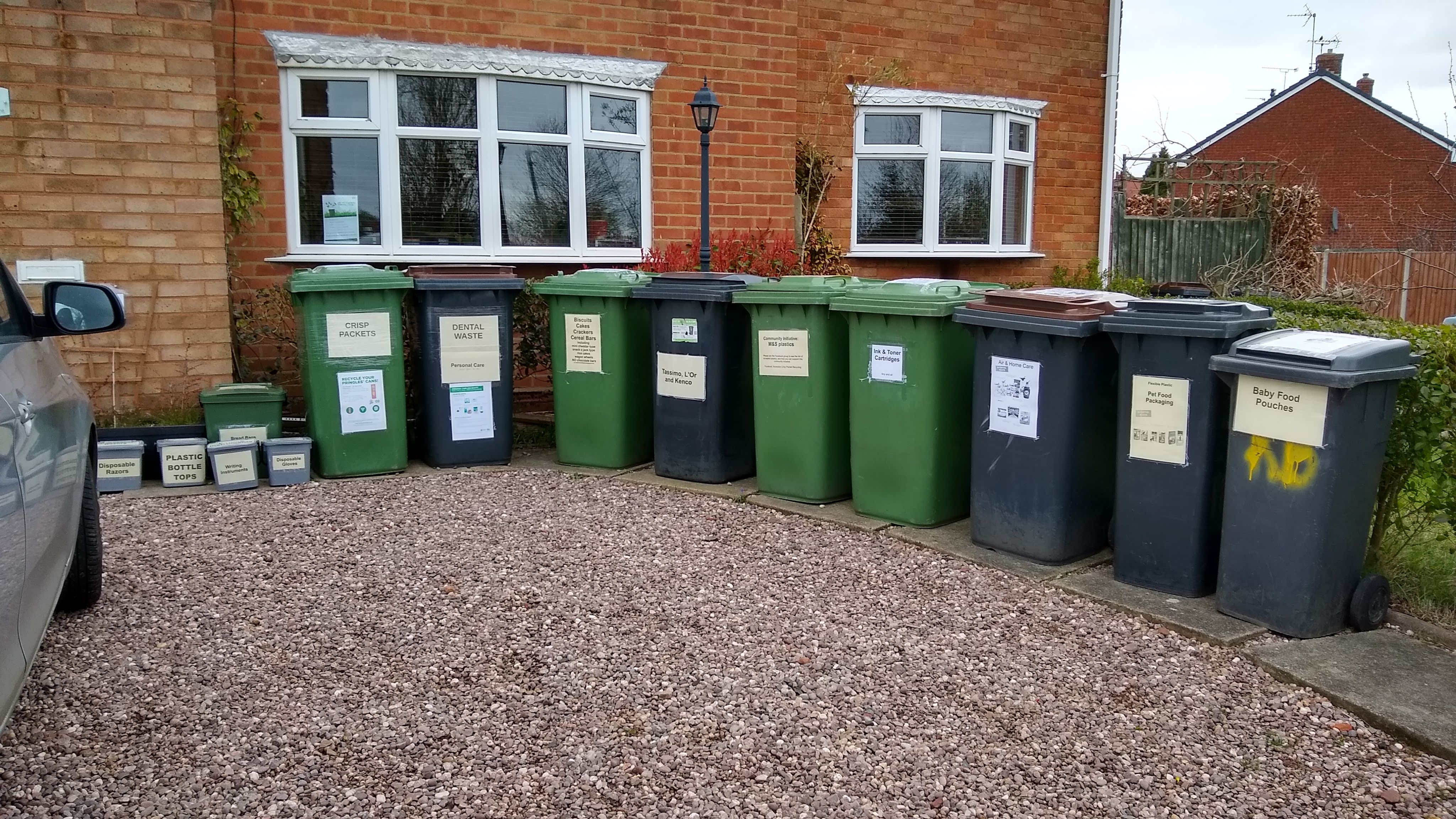 Recycling at 45 Atholl Crescent, Nuneaton (click for map)[/caption]
Why not become a collection point for your friends' crisp packets and biscuit wrappers, and take turns making the occasional trip to Nuneaton?

Kebrina Barker at 45 Atholl Crescent Nuneaton will take the following for recycling, CLEAN:
Crisp packets, nut packets, popcorn packets and pretzel packets – all brands, sizes and multipack bags
Toothbrushes and electric brush heads and their packaging, toothpaste tubes and caps
Personal care and beauty packaging (read poster for accepted stuff but if it's personal care and flexible plastic it's probably yes, includes sanitary towel wraps) NO BABY WIPE PACKETS
Cake, biscuit and cracker wrappers all brands, inner and outer wrappers but no hard plastic, plastic trays or metal (they go in normal recycling)
Plastic bottle tops
Baby food pouches and caps, all brands
Pet food pouches and caps, all brands
Tassimo & L'or pods and Kenco packaging
Writing instruments
Disposable contact lenses and packaging
Bras (also taken by charity shops)
All printer ink and laser toner cartridges, mobile phones, tablets etc
Bread bags (stretchy plastic type)
Disposable gloves
Air and home care plastic packaging (air fresheners etc)
Disposable razors, all brands
All plastic credit card type cards, including sims
Bike inner tubes
Stretchy plastic wraps can go to carrier bag recycling points in supermarkets. Do not bring it to me.
BLACK PLASTIC TRAYS in the M&S bin
Random other Plastic
Two places to consider if you are not near Nuneaton, are:
These are the routes Kebrina uses, but anyone can collect stuff to send/take to these places. M&S only have a few collection points so far, so check for one near you.