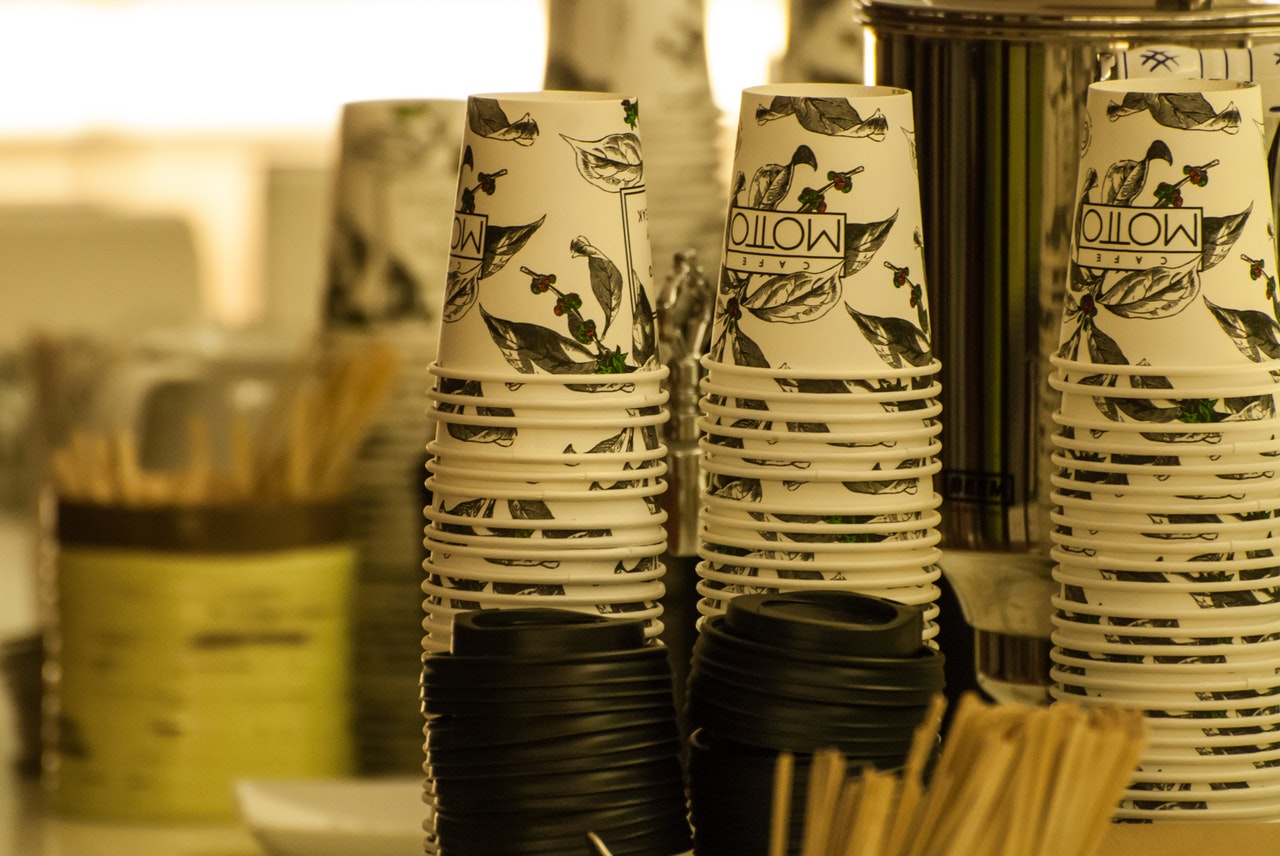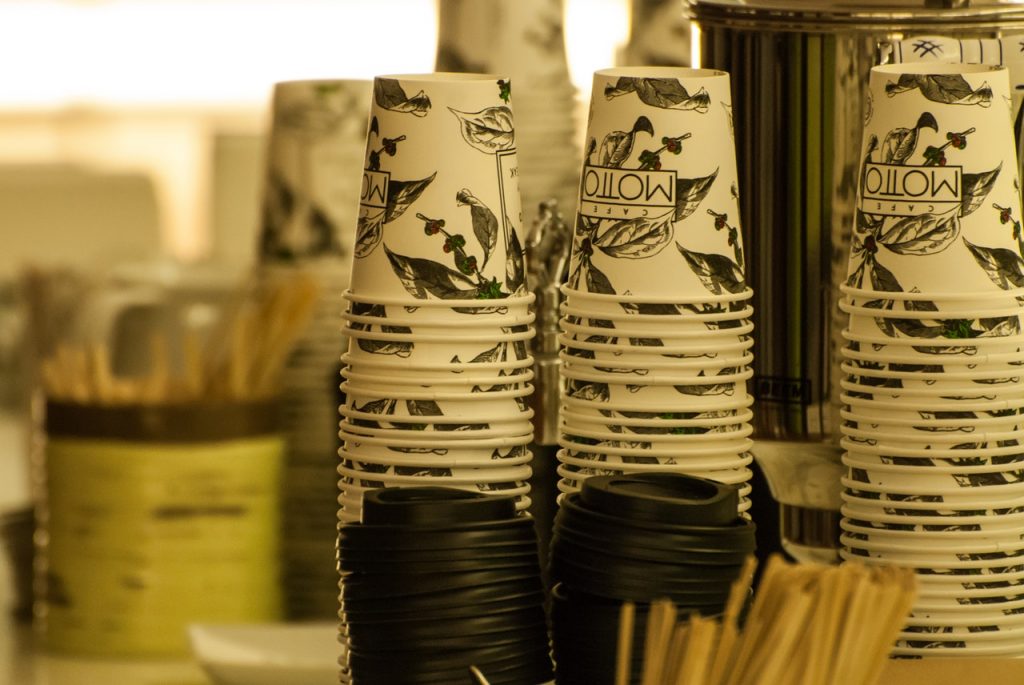 I walked home from town today armed with fresh samosas from the stand in town (wrapped in paper) as a lunchtime treat for my flu-stricken husband. Stopping on the way at the local chip shop, I asked for the small portion (normally on a foam tray) to just be wrapped in paper. "Of course!" he said – not the least fazed by my request. "Though our trays are bio-degradable foam – we try to do our bit!"
Interesting. So I had a look on Google, and it seems that such a thing exists and is made from plant starch. I recall that my parcels from Big Green Smile use squiggles which are made from starch. They look like Cheese Curls – but without the cheese, or flavour! And there are several products out there following the same premise of made from plants and biodegradable.
Today we heard that Iceland (the frozen food and grocery chain) has said that it will "eliminate or drastically reduce plastic packaging of all its own-label products by the end of 2023." (news item here) Their plan is to go the paper-based route (plant material as well, of course). Ikea are looking into mushroom-based packaging! The new developments have varying levels of being biodegradable, and may not be perfect – but they are headed in the right direction.
But I'm forgetting something here. The basic premise of having less junk in our environment is "Reduce, Reuse, Recycle". It's tempting to tackle the whole problem as just a question for big business to fix for us, so we can carry on with our limitless consumption. Our consumption is at the bottom of everything the Corporates do. Something being recyclable doesn't mean it will be recycled. Maybe it's time to rein back? We're still 'full up', out of room to dump all our rubbish, and it's time we generated less.
I can't imagine a day without ice cream (blame it on my foreign upbringing!) but in my house the regular tubs of ice cream are an ongoing source of plastic. We don't have many soft drinks but marg and butter tubs, plastic punnets for grapes and Piccolo tomatoes, yogurt containers – they all mount up. I haven't seen loose mushrooms for a while now, especially Chestnut mushrooms. Chocolate, biscuits and other snacks – so often in plastic films. And I was shocked to hear that most tea bags are 20% plastic!
So I'm consciously looking for a different way to buy the things that come into my kitchen. Clothing is a bit of a nightmare too, as polyester is so much part of modern fabrics. How often do you dump your duvet or waterproof coat? What floorings do you use? What is your furniture made of? How about your computer, or phone, toaster or food mixer?
I'm meaning to do a little inventory for my own home, you might like to try it for yours –
What are the plastics that come through our hands daily – buy-and-throw-away like a coffee cup or snack wrapper or carrier bag or ready-meal packaging? How can we transition to recyclables, compostables, and maybe just less? (In a sense, those might be the easy wins in this inverse treasure hunt.)
What is more durable and some chance of re-use, like containers and clothing? And can we buy less? What changes might impact our lifestyle?
What about really long-term use plastic? In our cars, house & garden furniture, flooring. Kids toys. Adult toys and gadgets! Clothes hangers.
There are so many other issues that intersect with this one along the way, but I'll try not to be distracted (for the purposes of this blog) by palm oil, and what does "sustainable" mean, anyway? Who is in the way of the bulldozers? Who doesn't eat (or maybe drink) so that we can have all we want? How's your carbon footprint? And so on… you get the picture. Maybe another time.
My first move might be to find cartons for ice cream, and stop buying individually wrapped snacks when I'm perfectly adequate in the baking department… what's yours?
[Update – I'm now buying from the Co-Op Irresistible range of ice cream, which comes in a plain card tub with no plastic laminated with it, and the Chocolate and the Salted Caramel are fab! I can get vanilla in the old-fashioned cardboard slicing blocks, from Sainsbury's.]