A classic British treat based on a recipe from Everyday Cookbook, but I can't
leave a recipe alone…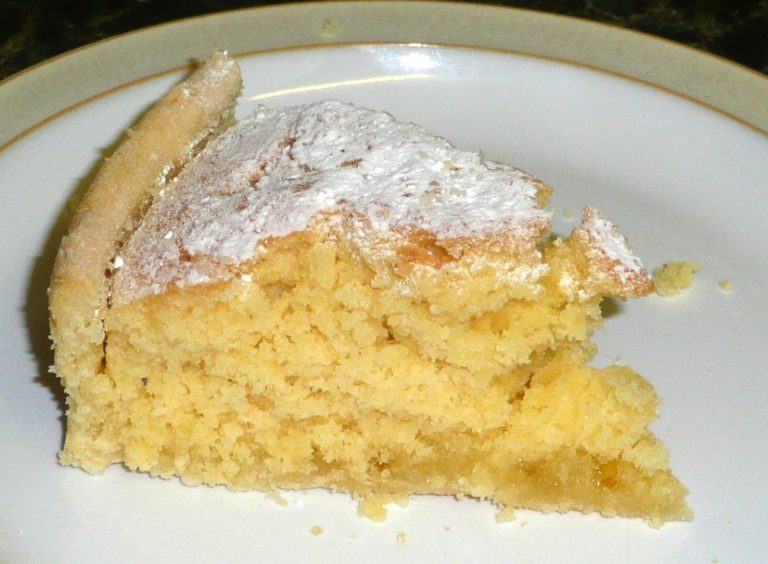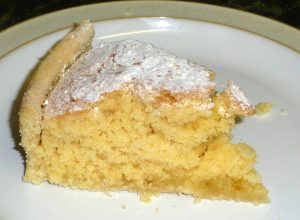 7" diam flan tin – either removable base or lined
with a circle of greaseproof paper or baking parchment.
6 oz shortcrust pastry
3 Tbs sieved Seville orange marmalade, warmed slightly
3 oz butter or marg
3 oz caster sugar
1 egg
1 tsp almond flavouring
1 oz self-raising flour
3 oz ground almonds
1 ½ oz white or brown bread crumbs
2 Tbs milk
Line the tin with the thinly-rolled pastry, then spread the marmalade evenly over
the base and set aside in the fridge. Cream the butter/marg and sugar together until very
light, then beat in the egg and flavouring. Fold in the dry ingredients one at a
time, and then the milk.
Spread mixture evenly on top of the prepared pastry base, and bake at 180°C
for 35 min.
Cool slightly, and then turn out onto a rack. Dust lightly with icing sugar, or
coat with glacé icing made with 2 oz icing sugar and a little water to mix.