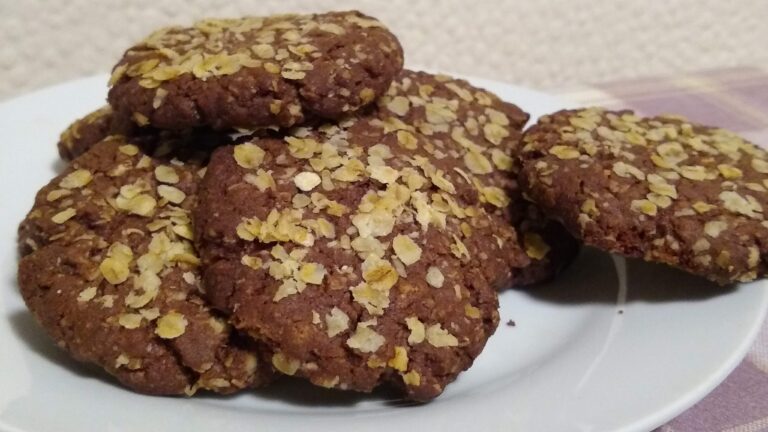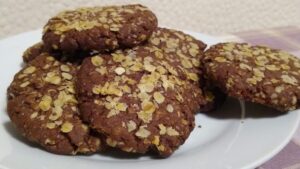 I have no recollection at all where I came across this recipe (although I know it was decades ago) but I love how it's quick and easy and flavourful!
4 oz SR flour
4 oz marg or butter
4 oz caster sugar
2 heaped tsp cocoa (½ oz)
¼ tsp salt
2½ oz porridge oats
Sift together dry ingredients, cut in marg/butter, stir in oats. Knead lightly until it holds together, cut into 16 pieces, roll into balls, and flatten in some more oats.
Bake on a greased or lined tin, 170°C for 15 min (soft) or 20 min (crisp). They don't brown, so don't wait for that! Remove to a rack to cool, then store in an airtight container.