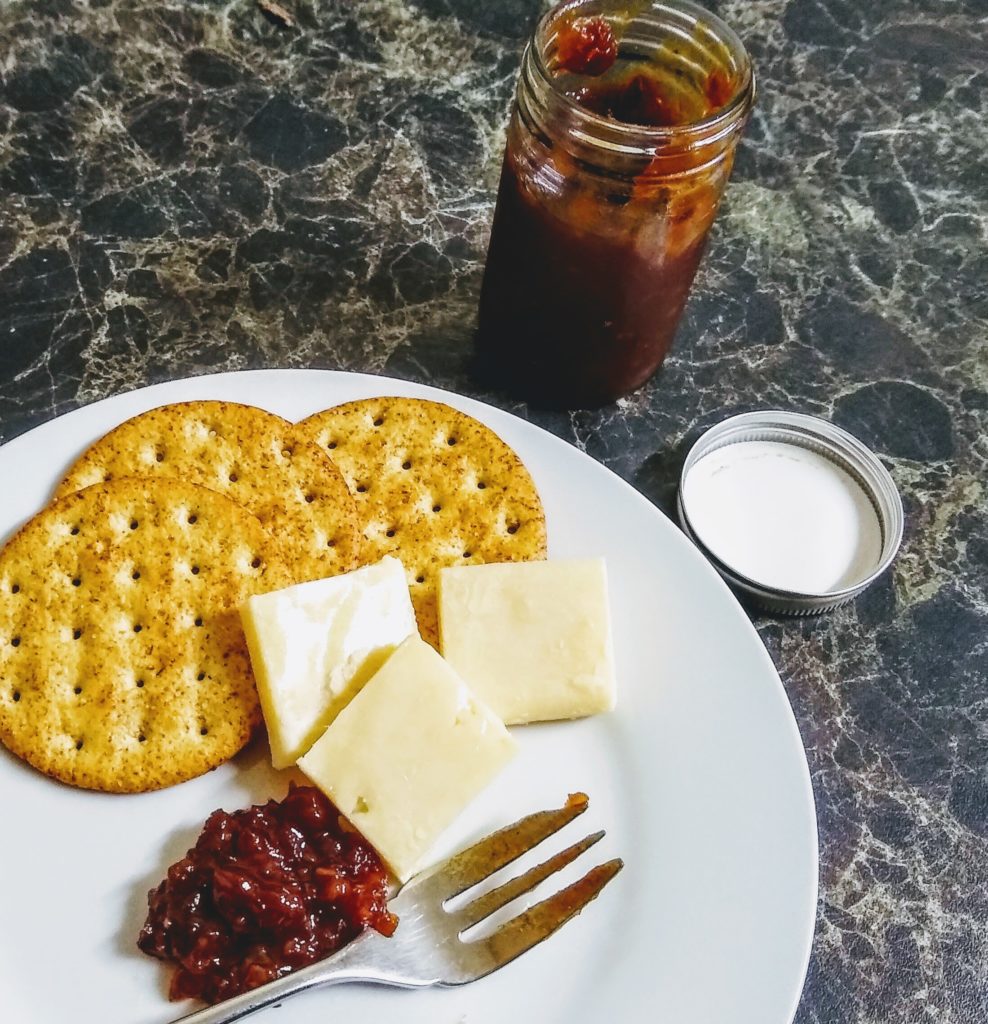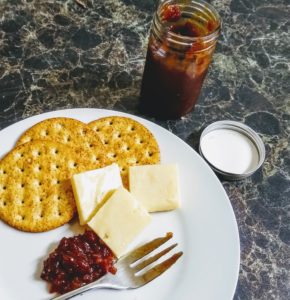 So many recipes for tomato chutney out there! How do you decide between them? Well, this one looked really easy, and with interesting spices, so I tried it (substituting the fresh spices with dried, for convenience) and got the thumbs-up. I don't have a food processor, so I used an electric mini chopper, but next time may just chop and cook.
½ tsp garlic powder
½ tsp hot chilli powder (or 4 fresh red chillies)
3 tsp powdered ginger (or 5cm ginger root)
500g tomatoes, chopped
250g soft brown sugar
150ml cider vinegar
1 tsp mustard powder (or seeds)
¾ tsp coriander spice (or 1 tsp seeds)
If using fresh spices, pulse garlic, chillies and ginger in a food processor until finely blended. Add the tomatoes and blitz until chopped.
Pour into a saucepan with sugar, vinegar and any spices not added previously. Bring to a boil then turn down to a simmer. Cook for 35 min or so, until thick and syrupy. (When you drag a spatula across the bottom of the pan, it will take a few seconds to close up again.) Pour into sterilised jars with fitted lids. Makes around 500g.
The instructions say chutney can be kept in the fridge 1 month – but I would have thought with all that sugar and vinegar for preservatives, that's a pessimistic limit.