This half-recipe sits well in a 7"x10" or similar size, with 1" sides or higher. Grease & flour, or and line the tray including the sides, or use a silicone tray, because it adheres fiercely!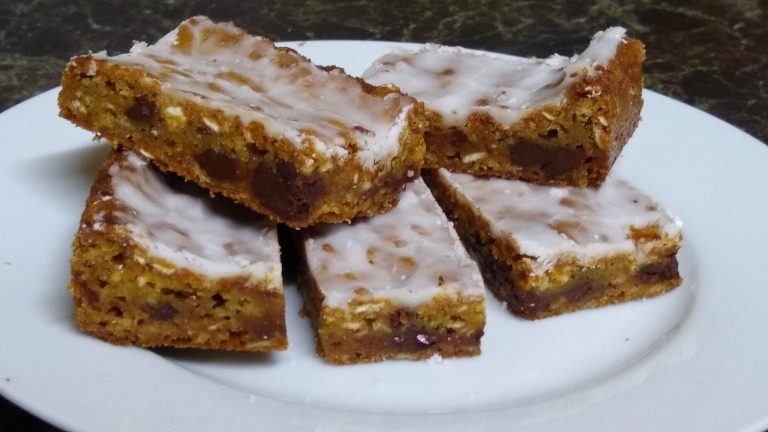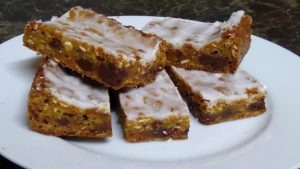 2 oz butter or marg (55g)
4 oz light muscovado sugar (115g)
¼ tsp salt
¼ tsp bicarb
½ can sweetened condensed milk
½ tsp vanilla
1 pack dark chocolate chips
3 ¾ oz plain flour (105 g)
1 ¾ oz porridge oats (50 g)
Glace icing made with water or milk
Cream together the butter, sugar, salt and bicarb. Beat in the condensed milk, and then blend in the remaining ingredients (apart from icing).
Spread evenly in your prepared tray and bake at 170°C/350°F/Mark 4 for 25 min. Glaze, and let cool completely in the tray, before cutting into bars.
For Lemon Chewsies, replace vanilla and choc chips with zest of 1 lemon, and use glace icing made with lemon juice.
For Raisin Chewsies, use raisins in place of choc chips, and add 1 tsp mixed spice to the flour.