We like a well-flavoured ginger cake.  This keeps well and gives me the illusion of being a little healthy.  It's one of our regulars because it is so quick and easy.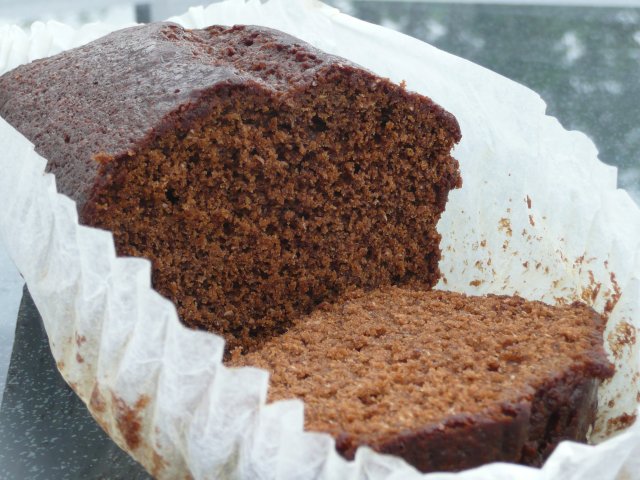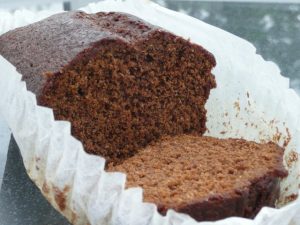 8 oz plain wholemeal flour
1 heaped tsp mixed spice
3 heaped tsp ground ginger
1 level tsp bicarb
4 oz marg (or butter or whatever)
5 oz golden syrup
3 oz molasses
2 oz light muscovado sugar
3 fl oz milk (or water)
2 eggs
Mix flour, bicarb and spices together in a bowl.  Weigh marg, sugar and syrups into a saucepan and melt together gently.  When melted, stir in milk/water to cool, then add to dry ingredients, then beat in the eggs.  Beat with a wooden spoon until smooth.
Divide between two lined 1 lb loaf tins (also fills an 8″ x 8″ pan nicely).  Bake at 160°C for 40 min or until done.  Turn out of the tin when done and leave the paper lining on the cake.
Try on its own (warm or cold), or top slices with toffee sauce, zap in the micro 15 seconds, and add ice cream or custard for a 'sticky toffee pudding' cheat.