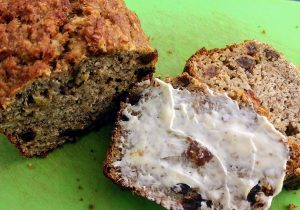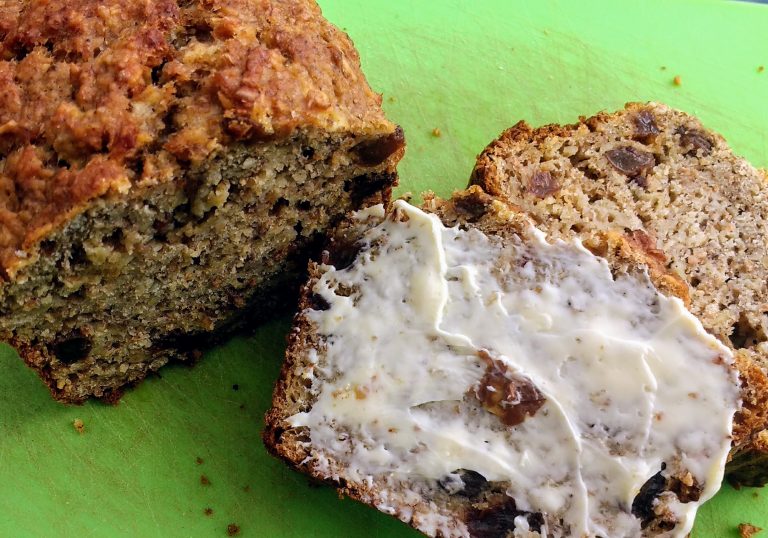 1.5 oz (40g) margarine
6 oz (170g) moist brown sugar
2 eggs
1 tsp vanilla
1 lb (450g) very ripe bananas, peeled and mashed
6 oz (170g) wholemeal flour
2 tsp baking powder
1/8 tsp salt
2 tsp mixed spice
2 oz (60g) porridge oats
2 oz (60g) raisins
Cream marg and sugar together, and beat in eggs, one at a time. Add in vanilla and mashed bananas. Add the rest of the ingredients, and beat well.
Grease and flour (or line) two small (1 lb) loaf tins. Divide batter between them, around 16-18 oz each.
Bake one shelf up from the bottom of the oven, at 170°C/350°F/Mk 4 for 45 – 50 minutes, or until done. Leave in tins for 5 minutes before turning out carefully onto a wire cooling rack. Keeps very well. Serve sliced and buttered.